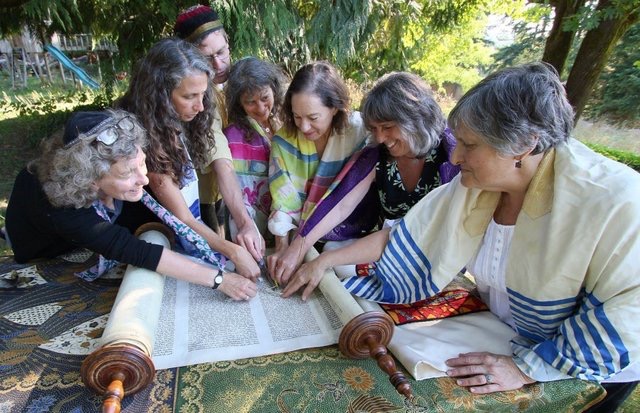 We received our Torah on permanent loan from the Memorial Scrolls Trust in 1990. You can read about the story of the 1964 acquisition of 1,564 sacred Scrolls of the Law from Czechoslovakia on the MST website.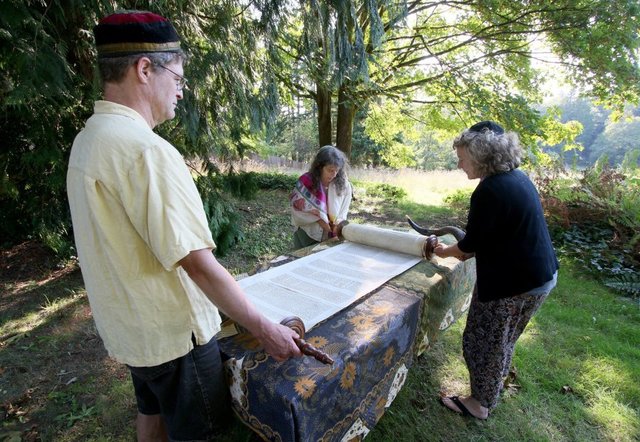 To those who were entrusted with the Scrolls, they were a symbol of hope after a time of sorrow, and an intimate link with those synagogues and their congregations destroyed by the Nazis.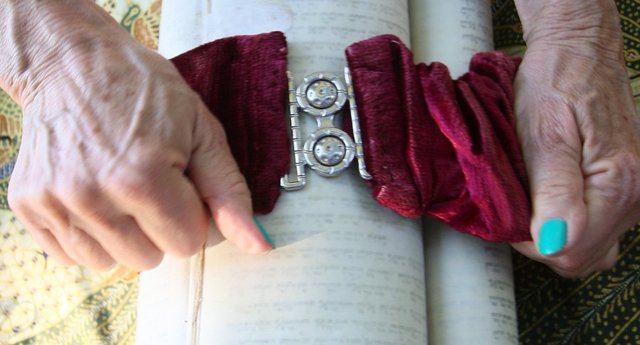 Over the decades since the Scrolls arrived at Westminster Synagogue, the shelves on which they were so gently laid have grown emptier, as one after another they have been sent out to be restored to their proper place in Jewish life.
Our Torah is number 511. It was written in the late 19th century and is from the Pinkas Synagogue in Prague.
Our Torah had had some repairs done by the Memorial Scrolls Trust before it came to us, and over the years, as we scrolled through different Torah parshas, it became clear that more repairs were necessary:  some edges at the top and bottom of the parchment and between sections were frayed or torn, needing repair and reinforcement, and some of the sinew holding together sections also needed replacing and retying.  As we read the Torah and sofer Rabbi Simon Benzaquen made repairs, tiny flakes of the ink itself just floated into the air.  Rabbi Benzaquen used special quills and ink to fill in these fading letters and words, making our Torah fully legible once again. It's strength has now been restored.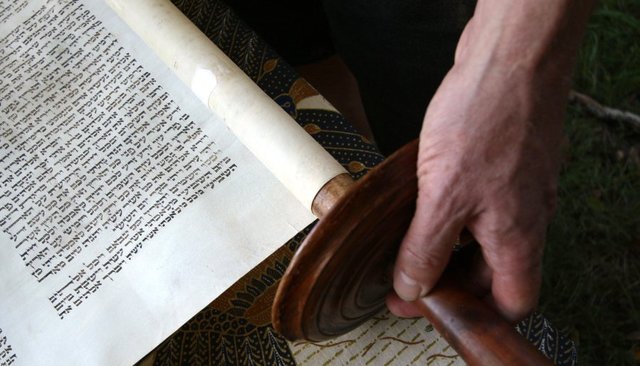 We have used our Torah with love and respect for over a quarter of a century. We have carried it to homes, community halls, parks, and church basements for services, holidays, bar and bat mitzvahs, and other life cycle events. It is an integral part of our community.
From Gabe Kerbrat's blog (excerpted with permission) about his visit to the Pinkas Synagogue – the home of our rescued Torah. You can see how we based the shape of our ark on the Synagogue windows.
I had been to this building once before. It was closed for rehabilitation construction. I was excited to see it was open.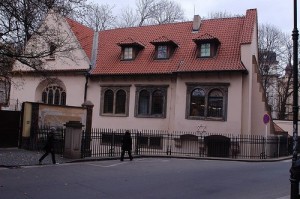 It is such a modest building from outside. It looks like a house, but the power comes from what the building now holds.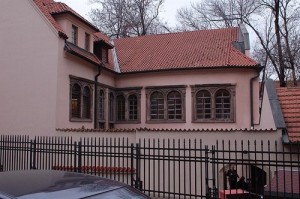 These are the names of 80,000 Jewish people who lived in Bohemia and Moravia and were murdered by the Nazis.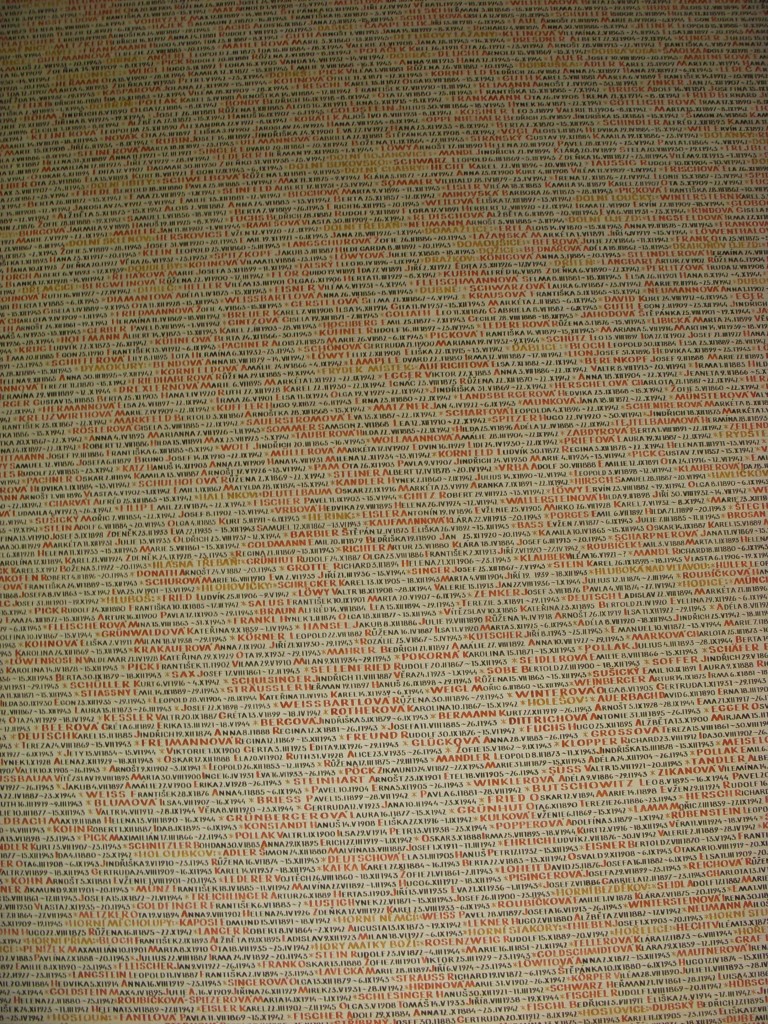 They are grouped by where they lived, then last name. There are some groups of family names that take up half a wall. It has their birth date and the date of their death. It immediately took my breath away. So many names, of such different ages, with the same date of death. I did not take any of the wall photos since they asked people not to out of respect for the site. A lot of people did anyway. I found this photo on the internet.