Kislev/Tevet 5778
Call 206-567-9414 for event details or see our online calendar here.
December
1 Shabbat
10 Interfaith Chanting
16 Chanukah Party
18 JLC
20 Party for Cay
January
6 Havdalah
14 JLC
27 JLC
29 Super Supper
COMMUNITY NEWS
So many Mazal Tovs this season
—To our beloved Cay Vandervelde, who has been offered a two year job with NATO in Maastricht, the Netherlands, and will be leaving at the very end of December.  All our love and best wishes in this incredibly exciting adventure. (You know you will have to write the newsletter of your experiences, discoveries, impressions and thoughts.)
—To Dylan Kerbrat and Kelly O'Leary on their recent marriage in Los Angeles….on Halloween!  We wish you many years of love, creativity, and laughter together.
—To Araya Sol on her move into a brand new home in Port Townsend, to a planned small village much like co-housing here.  We wish you much enjoyment of the natural beauty of the Olympic Peninsula, friendship in your new community and the surrounding one, and an interesting new Jewish adventures.
—To Hallie Rosner, Pegasus chef extraordinaire, and now beginning graduate school at UW in Social Work. Goodness knows how much society needs people with all the skills and knowledge you will acquire.
Yesher Koach All!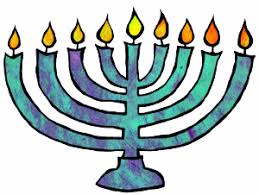 CHANUKAH PARTY
Bring on the lights!!! Shir Hayam's Chanukah party will be at Robin and Mike's house in Indianola. Come celebrate the festival of lights with latke eating, menorah lighting, Chanukah crafts story-telling and merry-making! Saturday, December 16th at 5:30. Bring menorahs and candles, potluck item and/or latkes.
GOING AWAY PARTY FOR CAY
As many of you know, Cay Vandervelde is going to work for NATO and will be moving to The Netherlands.  She will be working with a group that she worked with while working at Boeing.  Our loss, their gain!!!  In Cay's honor there  will be an Open House on Wednesday, December 20th from 5:30 to 8:30 at the Golden's home.
Come one, come all    
️
  appetizers and desserts galore!
CC MEETING MINUTES
CC Meeting Notes – Nov 5, 2017 Meeting. In attendance: Cay Vandervelde, Jeff Brown, Jessica Lang, Nina Rogozen.
Succession Plan: We decided to vote within the CC at the first committee meeting of the fiscal year for President and Secretary. These positions are required for our filing as a non-profit with the State of WA and our filing is due by Oct 31. Probably better if these positions were determined in the spring/summer.
Due to the departure of Cay and the resignation of Carol Shakow, we will be making calls to recruit additional CC members.
We set our schedule as the first Sunday of each month at 11:00 AM. For the remainder of our fiscal year these are: Dec 3, Jan 7, Feb 4, Mar4, Apr 1, May 6, June 3
The Handbook team is meeting on Nov 15 to finalize the revisions to the Handbook.
Ruach has sent out a questionnaire about the High Holidays. They will review the results. This questionnaire may take the place of an in-person meeting to discuss HH.
INTERFAITH CHANTING
Coming together in community, with music, seems more vital and important than ever.
You're invited to offer and participate in an interfaith chanting event on

Sunday, December 10 at 1 pm

 at Grace Church, 8595 Day Road, Bainbridge Island. This event will bring together chanting and meditational styles from many different faiths to create a harmonious and universal voice for prayer. 
The event will have three different focuses: reverence for our human diversity, our common humanity and finally joy!  
Spoken word and small (1-4 person) ensembles are welcome. Chants can be offered as a solo or be fully participatory for all in attendance.
Please contact Ann Strickland (annie@gracehere.org) or Laura Cannon (music@kolshalom.net) with your availability and song/prayer submission ideas. We very much look forward to hearing from you!