Elul 5777/Tishrei 5778
Call 206-567-9414 for event details or see our online calendar here.
September
9 Linda Golden Artist Meet & Greet
16 Movie Night
20 Erev Rosh Hashana
21 Rosh Hashana
24 Shir Hayam Cemetery Dedication
24 CROP Hunger Walk
25 Super Supper
29 Kol Nidre
30 Yom Kippur
October
COMMUNITY
Mazel Tov to Lisa and Sam Weiss on the marriage of their daughter Talia to Rob Rein. May Talia and Rob's marriage be blessed with joy, adventures, growth, and fulfillment.
…
CONGRATS to all chavuristas who were featured as 2017 Winners in Best of Bainbridge. Mazel Tov to all!
Best Shopping 2017:
"Computers" finalist:  Gabe Travis
Best Services 2017:
Best Chiropractor:  Julie Rosenblatt
Best Doctor:  Jillian Worth
Jeweler Finalist:  Bayla Rosenkotz
Lender Finalist:  Buy Nothing Bainbridge (Rebecca Rockefeller)
Best Real Estate Company:  Realogics Sotheby's International Realty (Arthur Mortell's company)
Realtor Finalist:  Arthur Mortell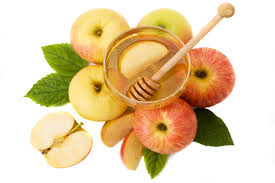 HIGH HOLY DAY SERVICES 5778/2017
ALL ARE WELCOME

Our services this year will be led by Rabbi Jennifer Clayman
Locations and other details will be in the HH Mailing or call for more information – 206-567-9414
Erev Rosh Hashanah
–
Wednesday 9/20 
7:00 p.m.
(A
Dessert Potluck
follows services.) Please bring food donations for Helpline.
Rosh Hashanah Day
–
Thursday 9/21 
9:30 a.m.
–Break for lunch (please bring your own)
–Learning and Discussion with Rabbi Jen 12:30 p.m.
–Tashlich 3:00 p.m. Battle Point Park at the gazebo by the pond
Erev Yom Kippur/Kol Nidre
–
Friday 9/29
 7:00 p.m.
Yom Kippur Day Services and Neilah
–
Saturday 9/30
 9:30 a.m.
–Meditation and Yizkor Service 2:30 p.m.
–Bibliodrama Practice 3:45 p.m.
–Bibliodrama (all are invited) 5:30 p.m.
–Neilah/Havdalah Service 6:00 p.m.
—Break-the-Fast Potluck Dinner (PLEASE BRING LOTS) 7:00 p.m.
HIGH HOLY DAYS THEME & CALL FOR PARTICIPATION

A message from Rabbi Jennifer Clayman, our rabbi for this year's High Holy Days
"Take Your Measure"
This year's High Holy Days theme is the cultivation of middot. Middot can be translated as "character virtues" or "qualities," or (maybe my favorite) "soul-traits." Traits such as authenticity, calm, equanimity, passion, exuberance, humility, generosity, wholeness, honesty, respect, integrity, kindness, and love—and dozens more. The word middah (singular of middot) literally means a measurement. Middot are measures of our character. The High Holy Days are a good time to take the measure of our soul-traits, and choose one to work on in the coming months.
A couple of years ago, I read NYT columnist David Brooks' The Road to Character. He begins the book (riffing on Rabbi Joseph Soloveitchik) with a comparison of two different kinds of virtues—"resume" virtues and "eulogy" virtues. Resume virtues are our accomplishments—how successful we are, how much money we make, how many awards and accolades we've received. Eulogy virtues are the qualities we want to be remembered for. They are harder to quantify: kindness, compassion, the quality of our relationships with others. Our society, says Brooks, emphasizes the development of resume virtues. But, he argues (and I agree), the eulogy virtues are ultimately more important. So how do we develop these?
Middot as a Practice for Bringing Holiness and Healing to the World
An old Jewish tradition called Mussar focuses on the development of middot. The Mussar tradition is predicated on an ancient Jewish idea—that human beings are supposed to be, and do, good. That's what we're here for. To leave the world better than it was when we arrived. I know that many of us feel that things in the world around us are getting worse, not better. But through our own spiritual work, we can bring holiness and healing into the world. (You'll probably hear me say this a lot.) If I am dismayed at the hatefulness I see around me, I can work to decrease the hatefulness in my own heart. If I see arrogance around me, I can work on my own humility. The Buddhist teacher Jack Kornfield says, "In one way, our most radical political act is a change of heart." This doesn't mean we should only focus on ourselves, but the holidays are a good time to take the long view, and the optimistic view, that each changed heart will lead us all to a better place.
Come and Participate in Rosh Hashana and Yom Kippur Services
I'll share some Mussar practices throughout the holidays—and perhaps, if you have your own Mussar or related practice, you can share your past work, insights, and inspiration from others. Shir Hayam High Holy Days planners and myself are looking for readings, poems, songs, stories, and other acts of participation that can address this theme in a moving way. If you have an offering to share at services, please contact Dee Axelrod (deeaxelrod@gmail.com) by September 12, and she will forward me your ideas.
Preparing for the High Holy Days
The Mussar tradition would have us focus on one middah at a time. Through journaling, meditation, conversation, prayer, and other practices, we can cultivate the middot of our choosing. In advance of Rosh Hashanah, if it would be helpful or healing for you, I recommend that you spend some time, in any of the aforementioned ways, in reflection about the relationships, issues, and sources of conflict that feel most urgent for you. Ask yourself what "medicine" you need for healing in those areas. When we come together for the holidays, you'll have an opportunity to choose a middah whose cultivation can help you move forward.
I am looking forward to sharing in these holy days with your community.
Blessings, Jen
CEMETERY DEDICATION
ON SEPTEMBER 24, BETWEEN ROSH HASHANAH AND YOM KIPPUR, AT 11 A.M., WE WILL DEDICATE THE SHIR HAYAM CEMETERY SECTION OF SEABOLD CEMETERY.


We will be gathering to dedicate the Chavurat Shir Hayam section of Seabold Cemetery. The cemetery is located on Highway 305 on the north end of Bainbridge Island.  The Seabold Cemetery sign is a small one on the east side of the Highway, just across the road from the "Welcome to Bainbridge Island" sign.  Turn into the cemetery at the sign and follow the driveway into the parking area. Walk up the hill to the area behind the small building. Please bring your blessings and any poems that you would like to read.
MOVIE NIGHT
Our second "movie night" will present  a recent award winning German film titled 
 TO LIFE. 
It is the touching story of an elderly German Jewish Holocaust survivor and her relationship with a young German medical student. In the decade following WWII, she was a cabaret singer in Berlin. Her repertoire featured Yiddish music, and, as she reminisces, we are treated to her  performance of these passionate songs.
Email
for more info.
Snacks will be provided.
WHEN: 
September 16
, Saturday night at 7:00
LINDA GOLDEN ART SHOW at TREEHOUSE
Our own Linda Golden is having an art show at Treehouse Cafe -4569 Lynwood Center Rd. NE Bainbridge Island.  Her paintings will be on display from September 1 through the end of October. Come out to the Meet & Greet with the artist scheduled for September 9th from 2-4 pm.
TIKKUN OLAM
CROP HUNGER WALK – Sunday, September 24, 2:00 pm at Eagle Harbor Congregational Church
CROP Hunger Walk Restaurant Day – Thursday, September 14  ALL DAY
Be sure to frequent one or more of our supporting restaurants:
Treehouse Cafe
Casa Rojas
Streamliner Diner
Sawatdy Thai Cuisine
MarketPlace at Pleasant Beach
New Rose Cafe
Spice Route
Harbour Pub
Commuter Comforts
Doc's Marina Grill
Emmy's Vege House
Here's how we are changing lives – through the CROP Hunger Walk! Locally – 20% of all we raise goes to the Helpline House Food Bank, 5% goes to the Fishline Food Bank in Poulsbo. Nationally & Internationally – the money is used in partnership with local organizations to support hunger fighting projects, and disaster relief; i.e. Hurricane Harvey. Church World Services has been very vocal on social media defending immigration and refugee programs.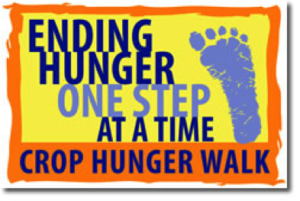 Join the Shir Hayam CROP Hunger Walk Team today!  Click here to get to our CROP Hunger Walk page where you can join the Team or Donate. Contact Denise Brown for more information.