Av/Elul 5777
Call 206-567-9414 for event details or see our online calendar here.
August

12 Havdalah
27 Movie Night
28 Super Supper
September
20 Erev Rosh Hashana
21 Rosh Hashana
24 CROP Hunger Walk
25 Super Supper
29 Kol Nidre
30 Yom Kippur
HAVDALAH
Summer Havdalah at the Rosenkotz's – Saturday, August 12th.
Come gather together in the setting summer sun. Some of our Shir Hayam kids are home for the summer and this is a wonderful opportunity to visit and be together. We hope to see you all soon!
FUN COMMITTEE OPPORTUNITY
The Community Presence Committee is looking for a few fun people to join in attracting individuals, couples, and families to Shir Hayam.
Because the other group has a building, we have to get creative for new Chavurim!
No experience necessary — please contact
Paul Travis
before you overthink it !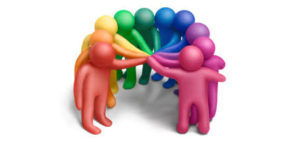 BOOK REVIEW
It's been a while since I've read a book that I would recommend….but now I have – "The 100-Year-Old-Man Who Climbed Out the Window and Disappeared" written by Jonas Jonasson. It's a delightful story, well told, with historical references (the man, after all, lived for 100 years) that tickled my funnybone.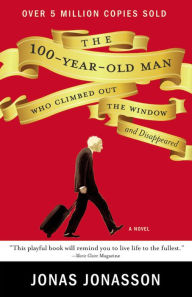 Absurd situations, complications, characters you will recognize….a look at a century of history from a new perspective. Alan (the 100-year-old-man) has a philosophy of life that accepts what is and somehow this gets him into and out of situations that boggle the mind….his knowledge of explosives is handy in many areas, as is his fondness of vodka…you deserve some good-time reading. Enjoy! ~Joanna Church
MOVIE NIGHT
Save the date – Sunday, August 27th we will have our next Chavurah "Movie Night". More details to follow soon.
OLDEST FUNCTIONING JEWISH LIBRARY
Livraria Ets Haim is the world's oldest functioning Jewish library. As such, it is no stranger to the prospect of imminent destruction.
Founded in 1616 by Jews who fled Catholic persecution in Spain and Portugal, the three-room library is adjacent to Amsterdam's majestic Portuguese Synagogue in the Dutch capital's center.
The 30,000-volume collection mostly contains manuscripts written by people who fled the Inquisition on the Iberian Peninsula or their descendants. The oldest document is a copy of the Mishneh Torah, the code of Jewish religious law authored by Rabbi Moshe ben Maimon, or Maimonides, that dates to 1282. Ets Haim's volume is pristine but for the scars left behind by an Inquisition censor, a Jew who had converted to Christianity and singed away entire passages of the book.
Read more about it here.
(Thanks to Sharon Rutzick for sending in this story)