Tevet/Shevat 5777
Call 206-567-9414 for event details or see our online calendar here.
January 2017

7 JLC
21 Havdalah Potluck with Jamal Rahman
23 Music of Remembrance Concert
28 JLC
30 Super Supper
February

4 Jordan Palmer's Bar Mitzvah
11 Tu B'Shevat
25 JLC
27 Super Supper
COMMUNITY NEWS
Two of us sadly lost their mothers in December.  Jill Onewein's mother passed away here at 100 years of age, and Sue Steindorf's mother died in California after a long illness.  Both Jill and Sue worked very hard to be sure that their mothers were well cared for and gave them much love, support, and thoughtfulness.  Our deep condolences to you both, and may memories of your mothers be sources of wisdom and blessings to you.
Mazal Tov to Mel Leiman on the celebration of his 90th birthday!  Mel, in his kindness, idealism, optimism, and scholarship is a model for all of us.
HAVDALAH POTLUCK
Saturday, January  21 at 5:45 p.m. at The Dayaalu Center 159 Wyatt Way NE, Bainbridge Island
This month's Havdalah Potluck  is at Dayaalu (thank you, Sue). Jamal Rahman, one of the Interfaith Amigos, is coming to speak.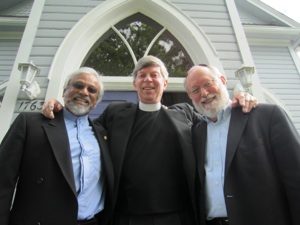 Here is a link to some info about Jamal Rahman – http://www.jamalrahman.com/interfaithamigos.html
TRAVIS FAMILY ADVENTURE
Paul, Savannah and Gabe Travis recently returned from 2 weeks in the west central state of Maharashtra, India. Ironically, Savannah (who has studied both Hindi and Bollywood dance) was only able to spend a week there — because her final exams went later. During that time, Gabe and Paul spent time with Paul's work colleagues in Pune.
The three spent some time exploring Pune, Lonavala, Alibag, and Mumbai. On their last night, Friday, they were able to catch part of the Kenesseth Eliyahoo Synagogue Shabbat Service — wherein Savannah had to sit in a separate section, screened off for the women. This is part of their culture, among other areas of gender segregation.
HAPPENING IN SEATTLE – Music of Remembrance
Free concert & highly recommended. You won't be disappointed! Art from Ashes: International Holocaust Remembrance Day Concert. Spring Concert at Illsley Ball Nordstrom Recital Hall at Benaroya Hall. 
Monday, January 23, 2017 – 5:00pm
Music of Remembrance (MOR) presents a free community concert at Seattle's Benaroya Hall to honor International Holocaust Remembrance Day. On January 27, 1945, Auschwitz-Birkenau, the largest Nazi death camp, was liberated by the Soviet army.
On Monday, January 23, 2017, Music of Remembrance (MOR) presents a community-wide free concert to honor this important moment in history, and commemorate International Holocaust Remembrance Day. The musical program features music from the Terezín and Vilna Ghettos, and works by composers whose lives were cut short by Nazi persecution: Hans Krása, Gideon Klein, Ilse Weber, Laszlo Weiner, and Dick Kattenburg. Featuring stellar instrumentalists drawn largely from the Seattle Symphony Orchestra, and some of the region's finest vocal talents. MOR is a non-profit organization founded in 1998 by Artistic Director Mina Miller to remember the Holocaust through music. This concert is presented with generous support from Jack and Adina Almo. 
Admission is free, but tickets are required (limit 2 tickets per order). Seating is general admission. Questions? Please contact info@musicofremembrance.org or call 206-365-7770.
http://www.musicofremembrance.org/~musicofr/concert/art-ashes-international-holocaust-remembrance-day-concert
JEWISH FAMILY SERVICE – Resolution
We at Jewish Family Service are resolved to stand with the most vulnerable people in our community. We are committed to providing services that honor the dignity of all human beings who turn to us.
Our history and values compel us to meet the particular needs of Jewish individuals and families. This responsibility was at the core of our founding in 1892, and it remains as critical to us today as it was then.
And, our Jewish history and values compel us to provide services to vulnerable people of all races, religions and ethnic backgrounds.
We will continue our work with people in poverty to achieve lives of greater well-being, health and stability.
We are unwavering in our commitment to serve refugees and immigrants.
We are steadfast in our service to people of any sexual orientation and any gender identity.
We are committed to supporting people of all abilities to live as fully and independently as possible.
We affirm that people affected by mental illness and/or addiction deserve support in achieving and maintaining a positive quality of life.
We will be here for people affected by domestic violence and will not normalize abuse.
We believe the path to a just society begins when each of us values and honors the dignity of the other as highly as our own. Our tradition demands this.
But our experience has taught us that a just society is only truly possible when the sacred values we live out as individuals extend to our greater world.
So we are resolved — to serve, to ally and to actively participate in building a just society.
For more information  – www.jfsseattle.org