Thanks to all who donated to our the campers at Ten City 5 in Interbay.  We ended up with over 50 pair of new underwear and socks– including many pairs of warm wool socks, plus bags of coats, hats and blankets, and $60 of donations for needs of the campers, like tents, tarps and gas.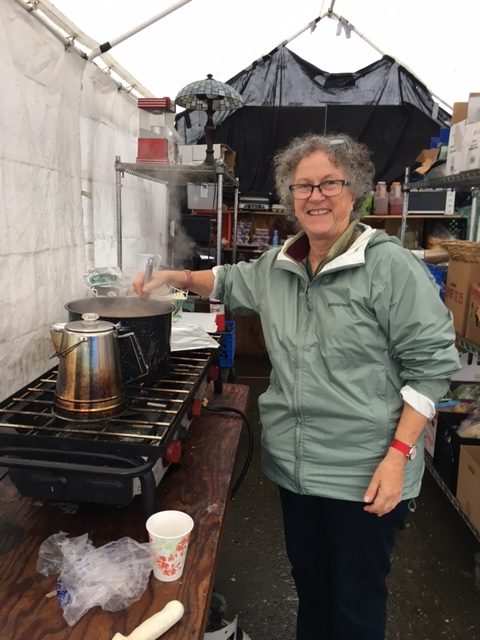 Thanks especially to all who came to the Interbay Tent City yesterday, braving the deluge to make warm soup, serve snacks, make peace flags, and shmooze with the campers beneath the very leaky tent canopies of their cooking and eating area.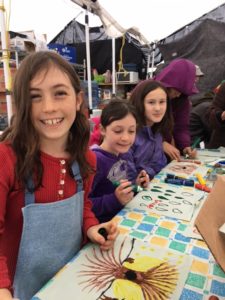 Sadie, Silas, Cedar, Lilly, Sage, Jane, Bob, Craig and Danielle, along with Lisa and I had a good time seeing "old friends" and hearing new stories, and feeling like we were making a little, but very concrete, difference in a one-on-one, very personal way— letting campers know that they are not forgotten, and that they are seen as a valuable part of the fabric of the society.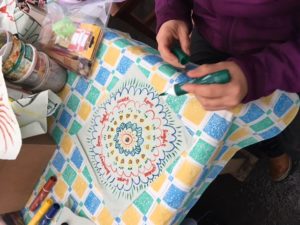 It is also such an important experience for kids, and adults, to have some lived understanding of our terribly unbalanced worlds of privilege and poverty.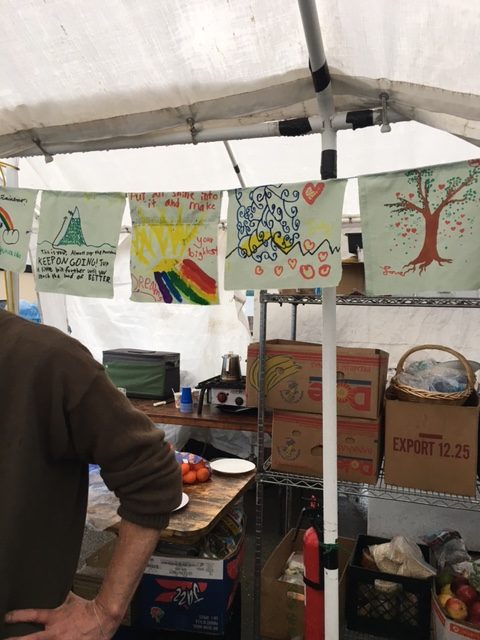 We left the meeting tent strung with new colorful peace flags with beautiful messages that the kids and adults drew, painted and wrote.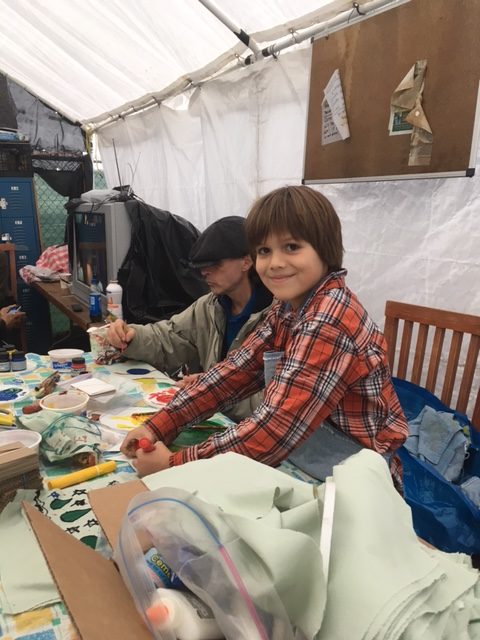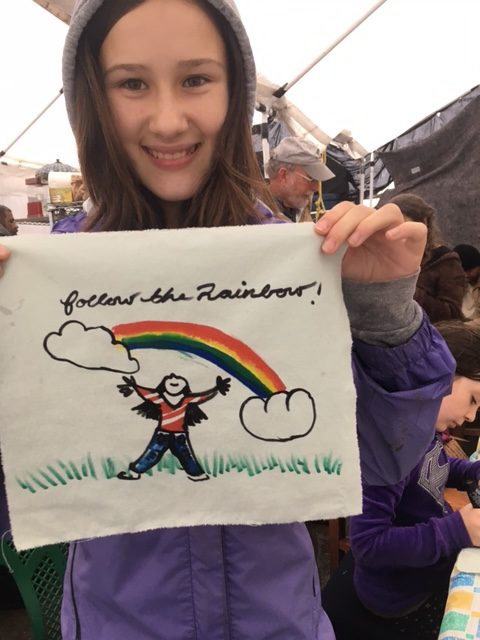 We asked the Tent City campers what they needed and they said backpacks for carrying laundry to laundromats, warm clothing , rain gear, blankets and sleeping bags, black pants for jobs like concession jobs, batteries, flash lights, tarps, non-perishable food and cash donations.  We are planning to go back in the spring, and will bring your donations then.  Or you can drop things by a Tent City next time you're in Seattle.  It's wet and cold and everything makes a difference.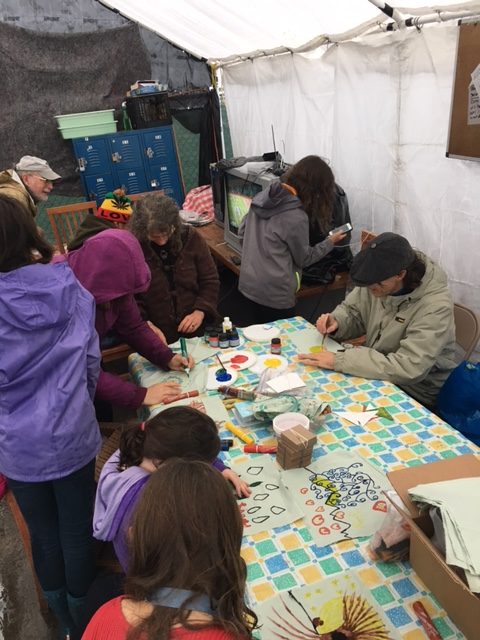 b'shalom– lisa and zann for jlc